Data sharing between individuals and orgs can save lives!
A new initiative, Count Me In (CMI), allows cancer patients to share preliminary data about treatment efficacy with the broader research scientific community. Getting data out before the full publication of trials helps other researchers accelerate their understanding of what is happening during treatment.
The rapid sharing of anonymized medical information allowed one oncologist, Dr. Michael Wagner, to lead new clinical trials aimed at treating rare cancers.
Count Me In is a collaboration between MIT, Harvard, the Dana-Faber Cancer Institute, and the Emerson Collective.
---
Partner led growth
The bootstrapped company, Supermetrics, went from zero to $50 million in four years by focusing on ecosystem led growth. Rather than hiring a sales team, they honed their ability to deliver a self-service data analytics product.
As a startup in Finland, they knew they had to grow beyond their country's borders in order to succeed.
To date, they've hired 100+ salespeople, and continue to focus on growing through the partner-led ecosystem.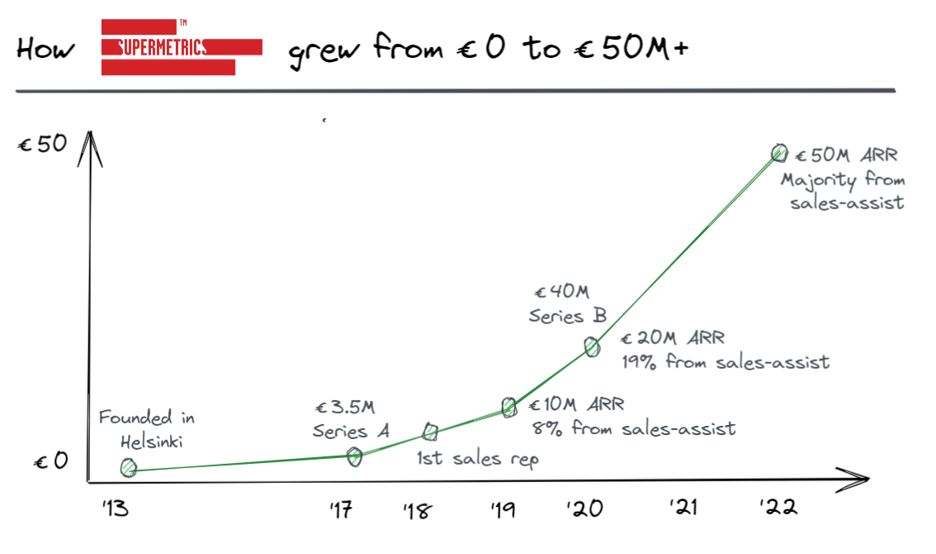 ---
PL[X]: The moment partnerships go mainstream
PartnerHacker has teamed up with Reveal and PartnerStack to bring you the breakout GTM event of the year.
Set for five days, Nov. 7 - 11, 2022. It's the partnerships breakout event of the year.
Each day is devoted to defining a new era in the partnerships ecosystem:
Day 1 - Partner Led [Startup]
Day 2 - Partner Led [Product]
Day 3 - Partner Led [Marketing]
Day 4 - Partner Led [Sales]
Day 5 - Partner Led [Success]
Chief Ecosystem Officer at PartnerHacker, Jared Fuller, said:
"We must unite departmental specialists and partner professionals in the most relevant format possible for the first time ever. That's exactly why
PL[X]
is here." – Jared Fuller, CEO at PartnerHacker